Send them shopping!
Shopping! The mere thought of it would put a big smile on her face, especially when it entails clothing or jewellery shopping. Give a woman your credit card and drop her off at the mall and you will have the happiest wife/girlfriend ever.
Not anymore. The chances are better that she might get home scarred for life, or she might not even return home at all. Robbers target shopping centre in Salt Rock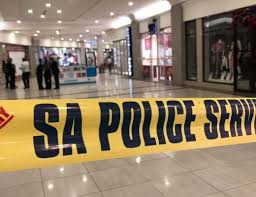 Reality
No, this is not another doom and gloom article. It's a reality. Criminals are being allowed to break the law, wielding guns and hammers around, and we as shopping mall owners, shop owners and the like are not doing anything about it. Just look at what happened at the Kenilworth Mall, and on the very same day, a jewellery shop in Claremont was attacked.
It seems like online shopping in the safety of our own homes is our destiny. But, then again, is your house really safe?
Yes, you have an alarm and you have cameras. Great. Did it stop the criminals? Were they caught? I think you can answer that for yourself.
The ripple-effect of crime
Crime cannot be undone. It cannot simply be erased and forgotten. Whether it's a hold-up, an attempted hijacking, armed robbery where people got hurt, the effects of these attacks will last a lifetime.
Sure, a victim might not think about it every day and you might be one of the stronger ones who believe that living in fear is not an option, but something just needs to trigger a thought of the occurrence and, as Celine Dion would sing; 'It's all coming back to me now…'
There is just no escaping the impact that crime has on a person.
The fight against crime starts with a Security Risk Assessment
The only way to eliminate all opportunities for crime is to eliminate all the risks, and the only way to eliminate the risk is through an Independent Security Risk Assessment.
Do you have one? If you do, when last has your Security Risk Assessment been reviewed?
Written by Andre Mundell